Order your book here: (English version)
Order your book here: (Swedish version)
The Inner Compass : how to navigate with people by Morgan Borg
"There's no better book, it's epoque-making!" – Hans Sollerman, co-founder of e-man
"This is a book which will affect EVERYONE!" – Lena Benson-Dahlgren, Ph.D., psychologist
"I have no doubts whatsoever when it comes to the power of the inner compass!" – Magnus Sundemo, Chairman, The Swedish Association of Graduate Engineers at Volvo Car Corporation
The Inner Compass. How to navigate with people is the result of my experiences while working as a change leader for more than 20 years. Work where me being queried by the people affected by changes was the rule rather than the exception. My own inner compass has helped me through many situations, often stressful, and it's definitely reinforced my self-esteem. It was important to me to help other people develop their inner compasses, and as a result they've been able to help make necessary changes more quickly. They've made conscious positive choices and taken control of their own lives.
This book is also a guide for companies wishing to develop their staff. Staff who have an inner compass navigate among people more effectively! Morgan Borg presents a philosophy for speeding up change. With ­penetrating insights and pointed anecdotes, Morgan reveals a step-by-step pathway for living with change and having the wisdom to take advantage of the o­pportunities that change creates. The Inner Compass. How to navigate with people is a philosophy as well as a guideline when times get rough.
The Human Culture : Den kollektiva hjärnans kraft by Morgan Borg
In concrete steps, the book describes how you can develop a strengthening magnetic culture in your workplace.
Have you ever been part of a working group where you felt a tremendous energy and joy, a feeling that most closely resembles euphoria? Where the sum of everyone's achievements becomes something greater than each and every one. Then you may have, without knowing it, belonged to a strengthening magnetic culture. In such a culture, a kind of collective brain develops, where everyone fights for common success.
This type of culture is a prerequisite for competing in a digitalised and changing world. The author challenges managers to leave their strategic position and put the business strategy into practice through a strengthening magnetic culture. Supported in current research on the brain, this book contains everything you need to know about culture change and the collective brain. In concrete steps, it describes how you can develop a strengthening magnetic culture in your particular workplace.
Morgan Borg has over thirty years of experience working with cultural change. In this book he generously shares both hair-raising and amazing examples from his assignments at many large companies, both in Sweden and around the world. By taking advantage of his experiences, you can understand the incredible competitive advantage of a magnetic culture and seriously unleash the power of the collective brain.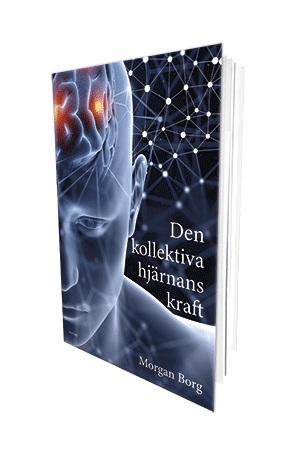 Order your book here: (Swedish version)
Substantial discount on bulk quantities of books by Morgan Borg are available to corporations, professional associations, and other organizations. For details and discount information, contact the special sales department at Joyful Group Inc. Publishers +46-706578730 or info@joyfulgroup.se